Hi everyone,
Sorry that I have been absent for quite some time. Just had a very hectic weekend with my graduation from Uni and my holiday trip with my parents around Tasmania and Melbourne. I'm sorry that I don't have a recipe to share with you all today, but what I do have is the top 5 delicious dishes that I have had during my holidays with my parents in Tasmania and Melbourne! I hope you enjoy and if you are in these areas, do visit these restaurants/cafes to give it a try. I apologize for the very bad food photography as I am still learning the art of it and to be fair the lighting wasn't suitable at times and some of these photos are taken with my iPhone 4.
Number 5 - Steamed King Morwong Fish at Har Wee Yee
( 302 Elizabeth Street, Hobart, Tasmania )
The fish is as fresh as it could be. It was packed with intense Asian flavours and every mouth full of the fish and its ginger sauce is just heavenly! The fish was cooked perfectly as it had a very smooth texture to it. I remembered that we had to wait a while for the fish but it was well worth the wait! :)
Number 4 - Home-made Tiramisu at La Spaghetteria Ristorante
( 132 Lygon Street, Melbourne, Victoria )

Home-made Tiramisu on a sunny day in Melbourne city, need I say more? From the first scoop till the last, the flavour of the mascapone filling with the soft bite coffee covered sponge fingers just tingled my taste buds for more! I had to restrict myself to just one glass to leave room for other desserts!! Haha! I had to fight every scoop of Tiramisu with my mom who also enjoyed it very much!
Number 3 - Folded Omelette at Two Bouys
( 209, Point Nepean Road Dromana, Victoria )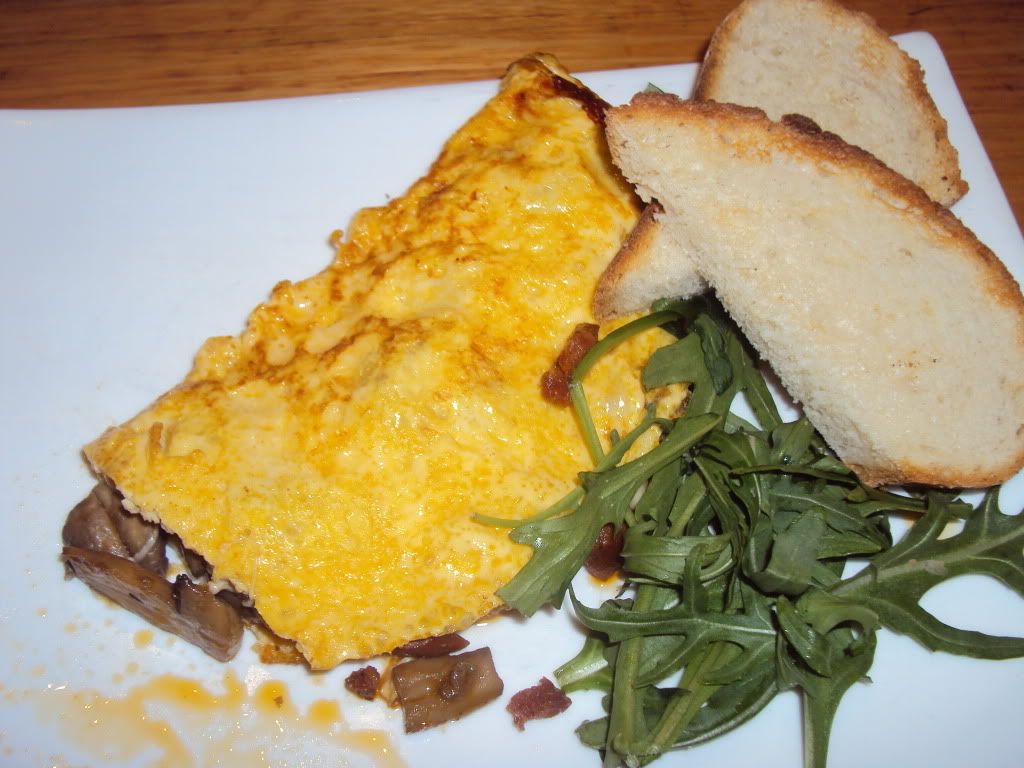 Waking up in the outskirts of Melbourne, I was really looking forward to a really good breakfast. So me and my parents picked up the gourmet book that listed the different cafes in the Mornington Peninsula and decided on a restaurant called Two Bouys. They have won multiple awards over the past few years and being a huge fan of good food, obviously we had to have breakfast there. I ordered a folded omelette which had mushrooms and spicy chorizo on the inside. The chorizo gave a little spicy kick that really made it delicious. There was nothing left on the plate at the end of breakfast and if I was to live in that area, that would be my go to Cafe for breakfast, lunch and dinner!
Number 2 - Crayfish ( Lobster ) in Sweet, Sour and Spicy Sauce at Har Wee Yee
( 302 Elizabeth Street Hobart, Tasmania)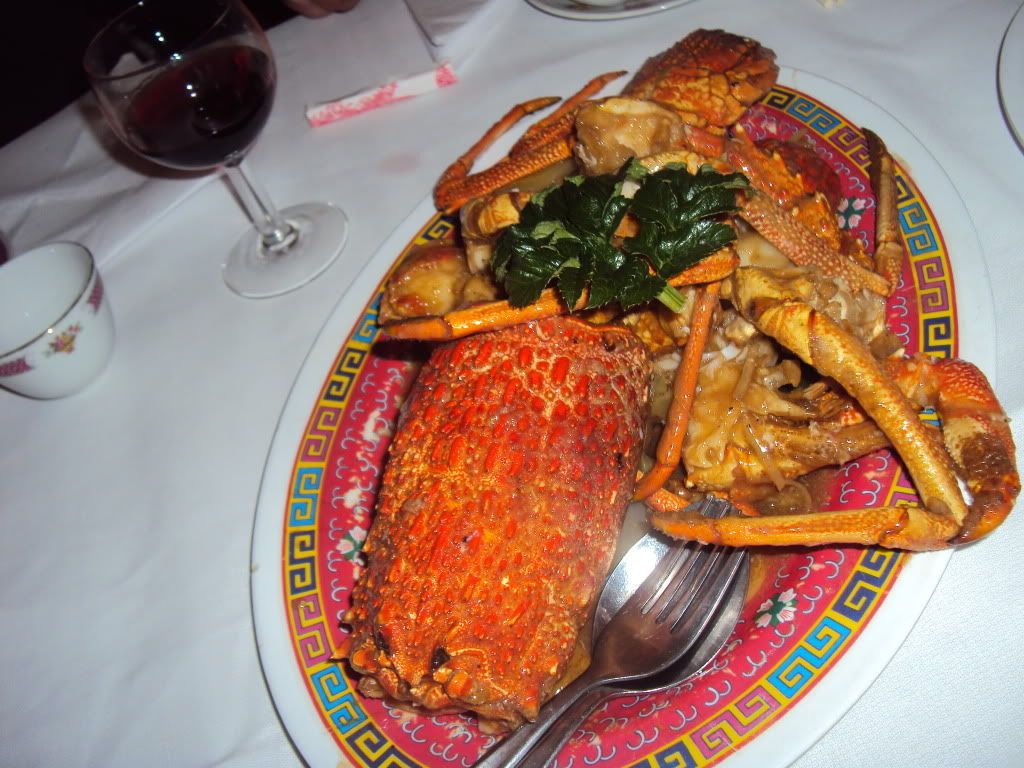 Need I say more? Crayfish or Lobster most people would call it it, is a delicacy that doesn't come by very often. It was cooked in a sweet, sour and spicy sauce that just yells out for more. Enough is never enough for this delicious dish. In the end, the plate area was a mess of crayfish shells and my fingers covered in sauce. Ended the night delighted and stuffed, just how I like it after dinner! :D
Number 1 - Lamb and Zucchini Organic Burger at Rye Hotel Bistro and Cafe
( 2415 point Nepean Road, Rosbud, Victoria )
I know you all must be wondering, how did a burger beat a beautifully cooked lobster..... Hm.... . Well you haven't tasted a lamb burger till you tasted this one in the outskirts of Melbourne. I was just as surprised when I first bit into it and everyone else on the plate didn't matter any more because that is how delicious that burger tasted. So I quickly took out my iPhone as I knew that I had to share this with everyone!! It was the combination of the perfectly cooked lamb minced with zucchini and the splash of tomato relish that was in it, It just ooze perfection! It was only later that I found out that the Rye Hotel Bistro and Cafe is an award winning Bistro!! No wonder it tasted so good, I never expected to find a burger this delicious in a bistro 2 hours away from Melbourne city itself. So I guess good food can come from anywhere.
Anyway that is that. I hope you all have enjoyed my top 5 food that I have tasted on my trip. I will be sharing more recipes as I hone my skills for my future Cafe/Bakery!
If you have tasted anything delicious and want to share about it, do place a comment, I love to hear about it :)
R.Deou