Hi everyone!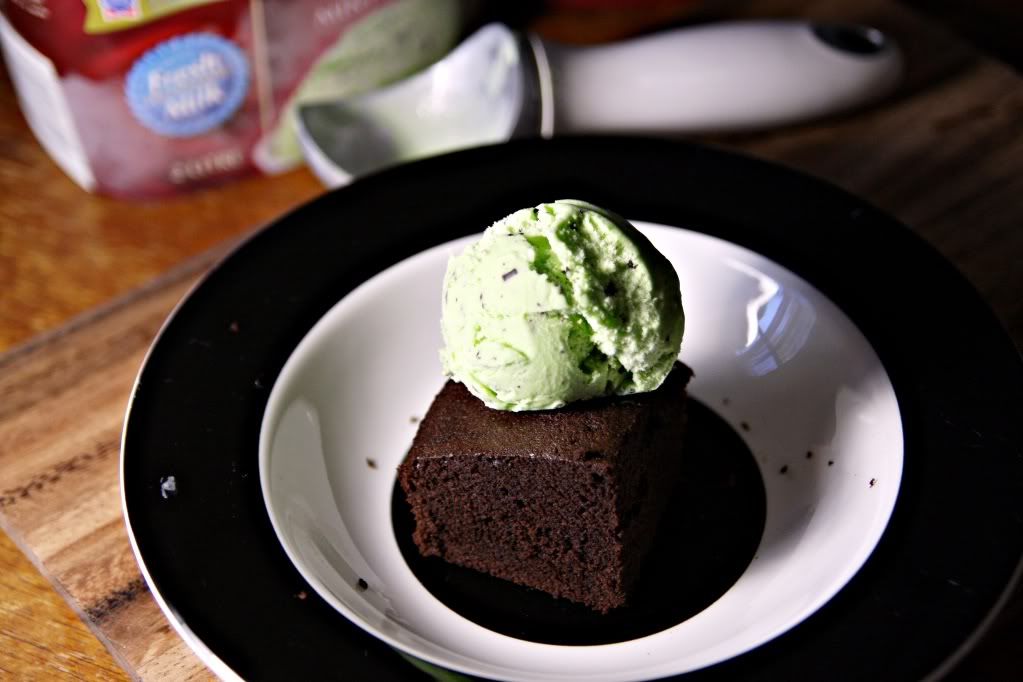 After a long absence of recipe sharing, I am finally back in Australia in time for my graduation and short trip around Hobart and Melbourne with my family! It was great fun to be able to go round and enjoy so many different types of food. But now that I am back and pretty much settled back into the Hobart lifestyle, I am ready to continue my pastry journey. For this post, my friend ( Kenny ) is very kind enough to lend me his Canon EOS 40D to snap some photos. I really hope they are a huge improvement after getting photo editing tips as well from my other friends. If they aren't then well I must be a horrible photographer! lol! But the main reason is to experiment with a DSLR compared to the usual compact cameras that I usually use and to try to get my submissions accepted by foodgawker.com to increase my blog traffic. Let me know what you think :)
Today I turn to my girlfriend (Jo-Ann) and asked her what would she like to have for dessert or snacks for the next few days and she replied brownies!! :) So brownies it is, that will be my next recipe share with you all. As she is still a University student, stress is always everywhere and what's better than home made brownie served with ice cream to enjoy while taking a break from the stressfulness of studying.
Melted Butter, sifted flour and baking powder and cocoa powder"]
This is an extremely simple recipe but the end product is a delicious chocolate goodness that just goes well with a scoop of ice cream and a glass of cold milk. I have been making brownies as long as I can remember and I never tire of the rich moist chocolaty flavour out of every bite and the addition of an ice cream scoop on top of it just completes it! Thinking of it is making me drool for more! :P It is pretty straight forward and more importantly it can be done quick for those of your chocoholic that are on a busy schedule! I gotten this
recipe
from the very popular show MasterChef Australia, it is such a great recipe and will probably stick to this brownie recipe for a very long time!
Jo's Favourite Chocolate Brownies
Ingredients
250g melted butter
2 1/3 cups caster sugar
90 g good quality cocoa powder
1 cup plain flour, sifted
1/2 tsp baking powder, sifted
5 eggs
Steps
1) Preheat oven to 165 degree Celsius on fan forced, preheat it on 180 degree Celsius if isn't fan forced. Line square pan with baking paper to be able to transfer brownie out of pan with ease.
2) With an electric mixer, mix sugar and melted butter together on medium speed just till they are mixed
3) Sprinkle in cocoa powder and mix until combined and has a gooey consistency.
4) Add eggs one at a time, allowing each one to mix through before adding the next.
5) Rain in sifted flour and baking powder and mix it till well combined.
6) Pour into pan and smoothen the surface. Bake for 40 minutes or till edges come out clean and centre is a little soft.
R. Deou